Precious Anti Aging Skin Care Tips with Honey
Concoct your own favourite beauty treats at home using honey – pampering, anti aging skin care masks that give your skin the nourishing and relaxing effect. The beauty of homemade face masks is that fresh raw ingredients are used and no additives and preservatives are added.
Honey is a great natural anti aging skin care product. Throughout the centuries, legendary beauties like Cleopatra and Poppea, wife of Roman Emperor Nero have used raw honey as part of their skin and hair care treatments to keep them looking youthful. This natural healing agent contains an enzyme called glucose oxidase, that when combined with water, produces hydrogen peroxide, a mild antiseptic. In addition to the glucose oxidase enzyme, honey also contains antioxidants and flavonoids that may function as antibacterial agents. Honey is also a great natural moisturizer for dry and parched skin. A humectant, it is able to attract and retain moisture, and rebuild the moisture level in the skin without making it oily. Honey provides a calming effect without irritating the skin, and helps replenish necessary skin moisture, especially during the winter months. This is why the golden liquid is such a popular anti aging skin care ingredient in many commercial moisturizing products including cleansers, creams, shampoos, shower gels, and conditioners. And because it's so gentle, it is suitable for sensitive skin and baby care products.
How do Face Masks Work on Troubled Skin?
Our skin has a natural protective barrier of fats that creates a nice smooth waterproof layer to keep the moisture in and foreign substances out. The skin's ability to stay hydrated is an important factor in its ability to maintain softness, suppleness and elasticity. Unfortunately, the drying effect of the cold weather or the air con, the damaging effect of the harsh sun and pollution from the environment can cause our skin to look fatigue, dull and blotchy. And combined this with the aging of the skin, the lack of sleep and our hectic stressful lifestyle, our skin can become wrinkled, flaky and look older than it should. In addition, the use of makeup on our face also could clog the pores of the skin, preventing carbon dioxide inside our body from coming out and fresh oxygen from entering the skin. This causes the skin to lose its glow and attractiveness.
Facial masks are an ultimate nutrient delivery system in anti-aging skin care. They are much thicker than a moisturizer or topical treatment, and because of its extended application time and the inner warmth generated, pores easily open and the penetration of nutrients into the skin occurs more efficiently.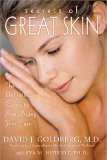 Basically all face masks have some kind of a cleansing function; they remove excess oil, environmental debris and pollutants much more gently than astringents, toners or scrubs. Various anti aging skin care ingredients are used in the face masks, depending on the skin type and to some extent on the availability of materials. Clays form an important constituent of many face masks as they are excellent absorbing agents. Gums and polymers are added to lend sticking properties to the clays. They help to remove dirt, sebum, and dead skin so that the skin looks clean, soft and youthful.
Some facials are also meant to exfoliate, clarify and unclog pores. They work by causing an abrasive action against the skin that removes the top layer of dead cells from the skin and accumulated dirt, leaving behind fresh healthy-looking skin. Regular exfoliation can reduce the appearance of lines and wrinkle and improve the clarity, tone and radiance of the complexion. Some facial masks contain antioxidants to protect against free radicals. Facial masks for dry skin hold water in the skin, making it softer and more flexible. Facial masks for oily skin often contain natural fruit extracts and hydrating marine extracts. These oil-free facial masks peel away dead surface skin cells and refine the pores.
Applying a facial mask once a week helps revitalise the skin and keeps it smooth and youthful. Normally, the face mask is applied on the cleansed skin for about ten to twenty minutes, thereafter, wash the face with lukewarm water and afterwards apply a thin layer of cold-cream or a moisturizer.
Easy DIY Honey Face Masks for Anti Aging Skin Care
honeycomb cells imageI have compiled several anti aging skin care masks using ho
ney and other very simple, accessible ingredients such as carrot, papaya, apple, almond, yoghurt, banana, etc. And for your easy quick reference, I have organised them into different skin types use -- dry skin, oily skin, and sensitive skin. Read: Easy DIY Honey Face Mask for Anti Aging Skin Care.
1) Read postings by our visitors and readers on amazing honey remedies in "Honey Natural Beauty Health Tips!"
2) Get your 6 Pampering Homemade Natural Skin Care Recipes with Honey.
3) Easy DIY honey face mask recipes for different skin types.
4) Learn how honey can be applied in Acne Treatment and Control.
5) Due to the versatility of honey, the types of honey products you can find on the shelf are countless. You name it! Read: Honey Products for All Occasions.
6) Visit longevity-and-antiaging-secrets.com for "Skin Antiaging and Total Skin Care".
Tags :